Friday May 21st 6:30-8:30pm
Join us for fun, games and learning about Jesus!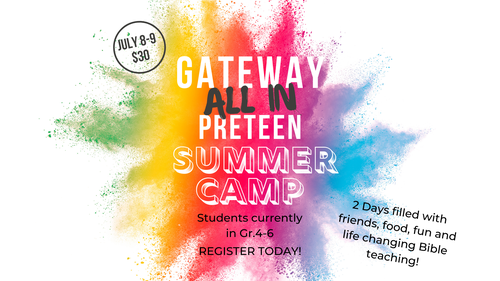 We are kicking off summer with a retreat for students currently in grade 4-6. Our 2 day retreat will be filled with friends, food, fun and of course some solid life changing bible teaching! This is a sleep at home retreat. Cost $30We will be encouraging preteens to go "all in" in their relationship with God.